GaSb
Wafers
JX Crystals grows high quality Gallium Antimonide (GaSb) single crystal ingots
using encapsulated Czochralski crystal pullers.
We also round, saw cut, lap and polish GaSb wafers and can supply an epi-ready surface quality.
JX Crystals GaSb Standard Wafer Specs
Please contact sales@jxcrystals.com for custom specs and wafer sales.
Cells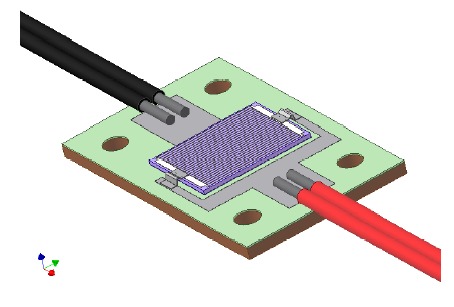 A limited supply of GaSb PV Cells are currently available For Sale.
Click here for a Spec Sheet. Contact sales@jxcrystals.com to place orders.